First Class Service, Bike Customization, Consulting and more
Our Service for You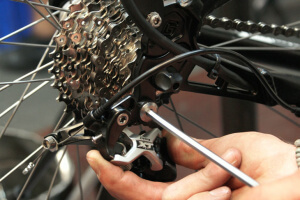 Our mechanic David was land surveyor in his "earlier life". Correctly, precisely and with a lot of patience he fits your rental bike exactly to your needs. Of course, he also is there for the maintenance and repairs of all bicycles. David is our mechanic, with body and soul!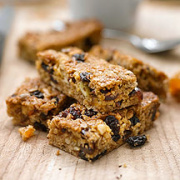 Our shop, is at the same time the "check-in" of the bikerental. It will be your first port of call.Whether you rent your bike, return the Garmin, or you quickly take an energy bar for the training, Kerstin has everything there you need. Anyway, she is your contact for all matters in your bikeholiday and of course has an open ear for your concerns.
In case you have forgotten essential cycling clothing, in our KALAS corner you will find what you might need. Here's also our "Nutrition Area", which supplies you with snacks to take away, or shakes you can take before and after training, we offer a wide range. Maybe you also would like to take some piece of our 54/11 Bikeholiday collection home with you? Just for you, or as a "souvenir". We look forward to your visit!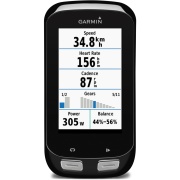 Our approach is innovative. You are your own guide, as just you know today how you feel, how far and in which direction you want to go. With the Garmin Edge 1000 you have 20 routes to choose from and for sure you'll find the one that fits to your daily condition. No more reason to stop middle of the street and to study a battered map!
Of course we offer now and then guided tours with our island guides, because sometimes it is just about these little Mallorca stories that no better can tell than an islander.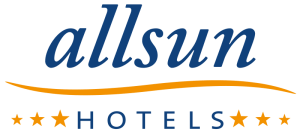 Our partnership with Allsun hotels and the tour operator Alltours makes it possible for us to offer you various possibilities also to other destinations within the range of hotels of the Allsun group. Therefore 54/11 Bikeholiday is also your partner when it comes down to accommodation in other parts of the island, or at the Canary Islands.